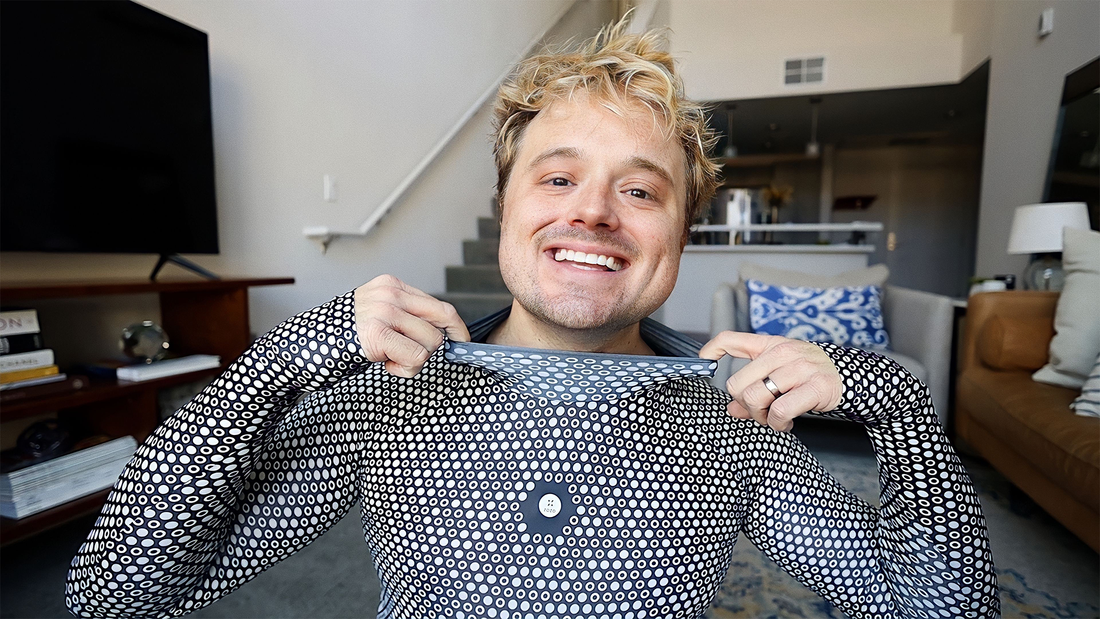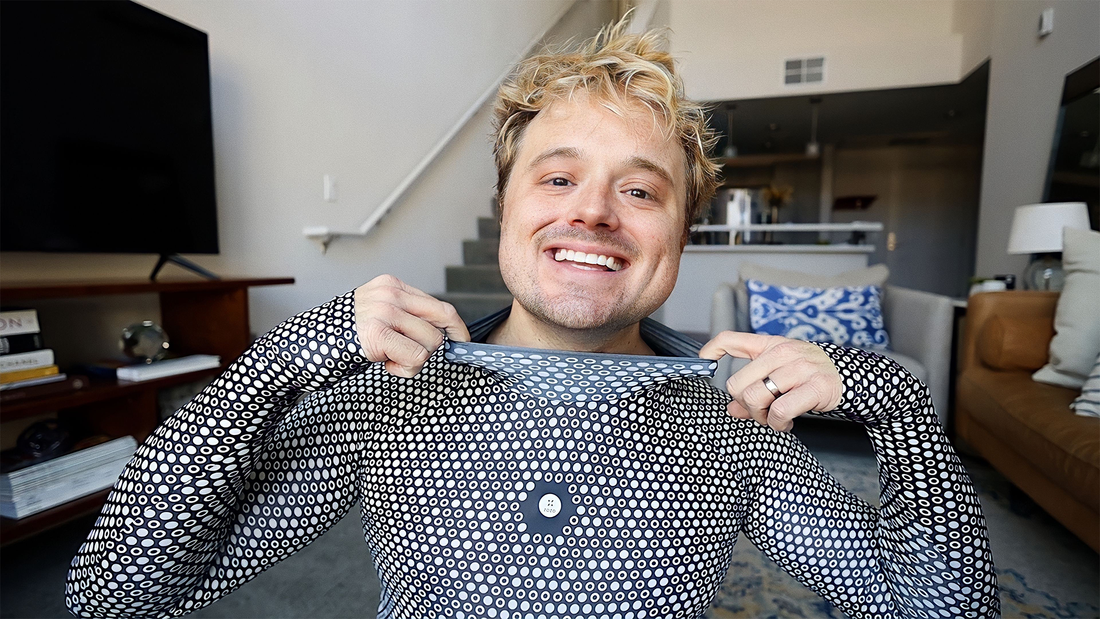 YouTuber Andrew Coleman Smith Reminds us That ZOZOFIT is for Everyone
Whether you're a fitness junkie or just starting out in your fitness journey, the ZOZOFIT app can benefit you and your health. Sometimes when you see products like the ZOZOSUIT as someone who is just getting into fitness or not a fitness influencer, it can feel intimidating. You might wonder if the ZOZOFIT is right for you — or what it can even do for you, but the 3D body scanning technology from ZOZOFIT is perfect for all people of all types. 
We sat down to talk to YouTube Content Creator Andrew Coleman Smith who has been with ZOZOFIT from the beginning. 
ZOZOFIT's Origins
Did you know that the technology behind the ZOZOFIT app started as a way to get measurements for custom clothing? 
Smith originally found out about the ZOZOSUIT from his Fat Tuesday Fam Facebook years ago and ordered this early iteration made for getting clothing measurements. 
"I was like, why aren't they using this for stuff other than the clothes? Because I didn't really want the [custom fit] clothes. I just wanted the measurements, so that's what my group was all using it for. And then it went away and we were devastated…So when I heard it was coming back, I was so excited."
While the ability to get the perfect measurements for that new suit or dress is still there, we realized the benefit this had for our fitness, too. 
"I love it. I'm on a weight loss journey and I think it's one of the best ways to track it, honestly," he said. 
The Scale vs. ZOZOFIT
Unlike using a scale to track your weight loss, ZOZOFIT uses body measurements which means you will get a more accurate look at what your body looks like. Often, people will lose fat, but gain muscle which results in them being the same weight. By using your ZOZOSUIT to see your progress, you'll get a fuller picture of your fitness or weight loss, similar to the picture-taking method of tracking progress.
"Even culturally, I feel like people are moving away from the importance of a traditional scale and having something like this is more true to who you are," Smith explained. "So I think ZOZOFIT is probably better, honestly, for your mind because you're not so focused on a number. You're looking at everything together." 
Now we can look at our growth and loss by using the technology available to us to make things like this easier. Smith calls this "the evolution of the scale." 
Getting away from the numbers on the scale is important, especially because many people, especially girls and young women, are susceptible to body image issues that come with the number we see. 
"It can make you feel like you're not making progress," Smith said about the scale. "To me, ZOZOFIT reinforces the fact that body composition is a huge factor in fitness and weight loss and building muscle." 
Body composition provides a deeper look into our health and wellness by measuring the percentage of fat, muscle, and bone we have in our bodies. The traditional method to measure weight for health reasons, the BMI, is flawed because it does not take composition into account. It's a measurement just based on height and weight which can be inaccurate and cause misclassifications. 
The Power of Visuals in Weight Loss
Before Smith tried ZOZOFIT, he felt as if his weight loss journey had plateaued, despite seeing how different he looked in photos. 
"It wasn't making any sense…So when I saw the 3D model and I put them side-by-side, you can see. You can't deny what your eyes see and numbers don't lie, but at the same time, I don't think numbers tell the full story. When you see it for yourself you can visualize it." 
Visuals are a powerful tool to measure progress, which is why many before-and-after weight loss photos can be so moving — and motivating. Seeing ourselves change overtime reminds us that what we're doing is working. That's one of the biggest reasons that ZOZOFIT recently added the ColorMetric function to its app, so that users could be inspired by and track their progress in new and exciting ways.
Trying Out a ZOZOSUIT
To really see the power of body measurements and body composition for fitness and weight loss, it's best to try out the suit — and while you may be unsure about the price tag, Smith reminds us it is well worth it. 
"I actually had a comment where someone said they liked the fact that it feels like it's in an affordable range and there's no subscription model. It's nice. You buy it, and you just use it…I think people respect the technology and respect what it does because you're giving 100% attention to it and it shows." 
If you're ready to see the benefits of our 3D body scanning technology, then it is time to buy your first ZOZOSUIT. With each scan on the ZOZOFIT app, you'll get your body measurements and your body fat percentage.
Not sure what your size is? Just give us your height and weight HERE and we'll take care of the rest when it comes to picking out the correct size. 
Each ZOZOSUIT order comes with access to the free ZOZOFIT app and a phone stand to use when taking measurements.