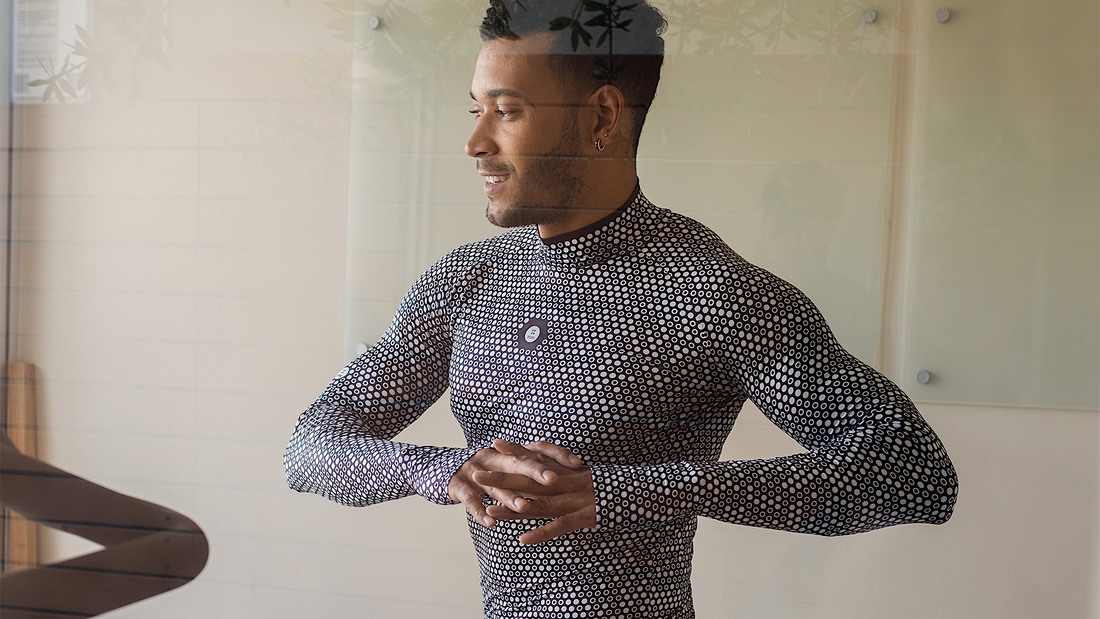 BMI vs. ZOZOFIT: What's the Best Way to Track Your Overall Health?
Being able to track progress and see changes in your body and health is important to any fitness journey. Often, these markers are what help us understand if our fitness and diet plans are working. There are a lot of ways to track progress and tons of different fitness tech that can assist in doing this. 
Wherever you are on your fitness journey, you can benefit from health tracking. There are different ways to track, including using a spreadsheet, fitness tech like ZOZOFIT, or a fitness watch, among other options. 
Tracking often increases motivation and helps with goal-setting. Having something to work toward can make a huge difference in whether or not you achieve your goals. If you haven't started with health tracking, consider starting with something small, but then move up to focus your tracking on your overall health. 
One of the best ways to do this is to focus on physique. This gives you the fullest picture of your body. 
For a long time, the gold standard to determine overall health, though, was the body mass index (BMI). BMI is still popular, but since there are other options for tracking overall health, you should explore the different methods to determine what is best for you. 
What is BMI? 
BMI is a person's weight divided by their height. Higher numbers indicate a larger percentage of body fat. Each number in the BMI falls into one of the following categories: underweight (<18.5), normal weight (18.5-24.9), overweight (25-29.9), or obesity (>30). 
This measurement is often used by health professionals and insurance companies, which means it still carries weight in our society. Since it just uses two metrics — weight and height — it's an easy method to take this measurement, but that doesn't mean it is the most accurate. 
The problem with BMI is the same problem we see with the scale. Weight is just that — only weight. Many scientists in recent years have criticized the use of BMI in medical settings, saying that because it is inaccurate, it can lead to bad conclusions about the health of individuals. 
According to Harvard's School of Public Health, "experts have also pointed out that BMI fails to take into account factors such as how much fat versus muscle a patient has, the distribution of fat in their body (typically, fat around the waist increases disease risk more than fat in other places), and their metabolic health. 
For anyone on a fitness or weight loss journey, tracking BMI may not be a helpful metric because it doesn't really show how the body changes over time. Many people become noticeably thinner without losing any or just small amounts of weight. 
Additionally, the BMI has negative consequences when used in medical settings. Often, BMI is not relevant to a patient's office visit, but is used to contextualize a patient's complaint. This can lead to poor care and a patient's mistrust in medical professionals. 
Since BMI is not a useful metric, it's important to determine how to look more holistically at fitness progress and body fat percentage. 
Using Body Measurements to Track Progress 
Taking body measurements, rather than relying on weight or BMI as metrics, is much more accurate. The scale (and BMI) don't tell the whole story of a person's fitness journey, because it relies on data without taking into account the nuances of the human body. 
Whether you are focused on fat loss or muscle gain, taking body measurements provides an accurate way to see clear changes to your physique. 
For example, if you are wanting to lose body fat percentage and have started a strength training routine to burn fat and tone, it's likely that you will begin to build muscle. We have to remember that muscle is denser than fat. When we step on the scale, this information isn't taken into account so even if your clothes feel looser or you fit into smaller sizes, your weight may be the same or only changed slightly. However, by taking body measurements, you may realize that you have lost two inches around your waist and if you are looking to make muscle gains, will be able to see the inches gained on your body. 
After relying on BMI for so long, it can be difficult to change methods, especially because measuring sounds like work, but it doesn't have to be. This is where ZOZOFIT comes in. 
ZOZOFIT Gives You an Accurate Picture of Health 
ZOZOFIT uses 3D body scanning technology to create a 3D render of your body. All you need to do this are your ZOZOSUIT and your phone. 
Log into the ZOZOFIT app and go through the scanning process, and then you can pull up your body scan. Each scan comes with a set of measurements, as well as an estimated body fat percentage. ZOZOFIT is wildly accurate and can really change how you approach looking at your overall health. 
According to the Centers for Disease Control and Prevention (CDC), people with a higher body fat percentage are at an increased risk for many diseases and health conditions. By using ZOZOFIT to monitor your health, you can more accurately see if you are making the changes needed to achieve better health. 
Tracking Your Health With ZOZOFIT
Tracking your health could not be easier than it is with ZOZOFIT. The app has built-in features to make seeing your progress incredibly easy. 
You can compare two scans to see how you have changed overtime. This feature is really useful, especially because when we are on our fitness journey, it is sometimes hard to see how far we've come. Often, we forget where we started and how much we have progressed since then. Comparing your first scan and most recent scan might give you the boost you need to keep going. 
The ZOZOFIT app also allows you to set goals for body measurements or body fat percentage. Goal-setting itself has been shown to increase motivation toward a goal, and has been proven to improve performance and work toward the goal by 11-25%. When you use the ZOZOSUIT with the ZOZOFIT app, it can help keep you going as you work towards achieving your goals - both short and long-term.