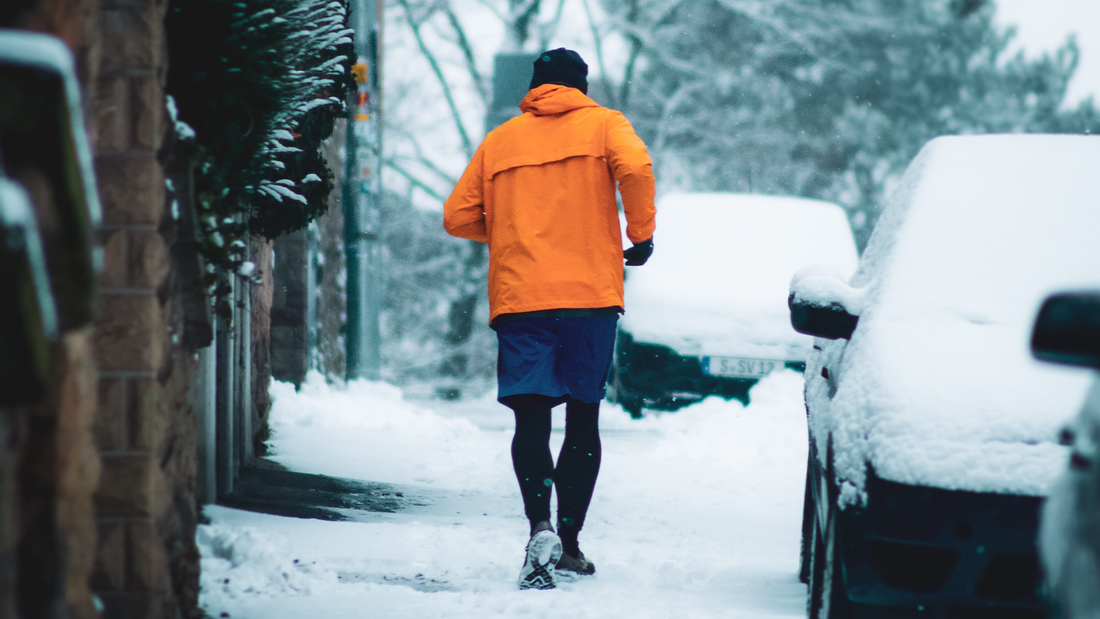 A Guide to Staying Active This Holiday Season
For most people, the busiest time of the year occurs between Halloween and New Year's Day. The days go by quickly and before you know it, it's January 2nd, and somehow your fitness plan has fallen to the wayside. ZOZOFIT understands that it is easy to get distracted this time of year because there are so many events and activities. Whether you're headed to a Christmas parade, a Hanukkah get-together, or just planning a Friendsgiving for that one free weekend you have, squeezing things into your already-packed calendar is part of everyone's holiday season. 
This often leads to abnormal schedules and routines, not to mention the impact of Daylight Savings Time ending, which means it is darker in the evening. Despite all of this, it's important to maintain your activity, even when it seems like the holiday season is working against us. 
Not only is this time of year busy, but it can also be stressful, and our fitness routines are something that we do for ourselves. When you go on a run, that's your time to better yourself, physically and mentally. Use this guide to staying active this holiday season to keep you fit and active throughout the winter.  
Schedule & Plan Your Workouts
One of the best ways to combat a busy schedule is to schedule your workouts — and I don't just mean write down what you plan to do everyday. The best way to carve out time for yourself is to physically put it into your calendar that you regularly check! 
Block off an hour for your gym session; this is an appointment you are making with yourself. When you plan time to do an activity, you're more likely to stick to it. You'll also be able to have a better idea of what your schedule is like, so it will be easier to make and keep other commitments. 
Consider, too, if reminders and alerts would be helpful for you. Automated reminders can significantly increase weekly gym visits or help you keep on top of check-ins. If you have a fitness tracker, you may be able to even preload your workouts for an entire month, so they're scheduled and ready. All you will have to do is click 'start' and you'll be on your way.
You also want to plan ahead. Our schedules are not "normal" during this time of year. Have a plan for whatever the situation may be. 
If you plan to head home for the holidays, now would be a good time to research gym options and/or training groups. Some gyms have special deals during the holiday season or may have week-long passes that you can purchase for unlimited use of the gym while you are home. 
Also be cognizant that with the holiday season, you will be dealing with cold days and dark nights. Keep an eye on the weather, and if you usually exercise outside, create alternative workouts for when it's just not possible to stay outside. 
Know It's Okay to Skip a Day
It happens to all of us. If you need to skip a day or two during the holiday season, know that it is okay. There's always going to be a time when we have to miss a planned workout, and during the holidays we may face a lot of situations that are outside of our control. 
What's important to remember is that skipping one workout — for whatever the reason — is a reality. Perhaps you didn't have time you thought you would, something else got planned that you couldn't miss, or the weather was really bad and you felt like making tea and reading a book instead. 
Whatever the reason, remember to take in the season. We can schedule and plan, but it's just as important to be able to go with the flow and enjoy the festive cheer the holidays bring! 
Set a Goal 
One thing that might motivate you is setting a goal for your fitness during the holiday season. Just setting a goal increases motivation and commitment, which improves performance by 11-25%. 
Consider what's important to your fitness this time of year. Maybe you want to work toward establishing a new baseline during a New Year's Day 5K or would like to commit to three workouts a week throughout December. This doesn't have to be a New Year's Resolution — just something that will keep you motivated throughout the holidays. 
You might also consider doing a challenge, like running a "marathon" every week, by totaling 26.2 miles for all of your runs in one week. Things like this are fun ways to change up your training schedule and can give you more flexibility, rather than sticking to a regimented training schedule. 
Involve Other People 
The holidays are all about spending time with family and friends, so why not invite others to stay active with you? There are a lot of options to get together and exercise throughout the holiday season. 
If you have friends or family who are also fitness enthusiasts, maybe sign up for a Turkey Trot or other race together. You will get to be with people you love, while also challenging yourself and staying active. There are many races and events like this throughout the holiday season for people at all activity and fitness levels, so they can be accessible for the whole family. 
Not wanting to race? Think about other ways to involve friends and family in holiday-themed fitness. If you're going to see holiday lights (or if you have an enthusiastic neighborhood), consider walking through the light display, rather than driving. This is a great way to get some fresh air and also share the holiday spirit with one another. 
Keep Up With Tracking 
Don't stop fitness tracking just because it's the holidays. Fitness tracking makes a huge difference in our motivation. If you are working toward a specific goal, continuing to track and make progress toward that goal can help you get through the holidays and stay active at the same time. If you use the ZOZOSUIT with the ZOZOFIT app, you can monitor your progress, calculate your body fat percentage and more throughout the holiday season.
It's important to note that your progress may not be the same as it is at other times of the year, but that's okay. The holidays are busy for everyone, and sometimes it's difficult to have full control over our own schedules. But, you have the tools and resolve to keep up with your fitness, which can help you keep on track regardless of what the holidays might throw at you along the way!