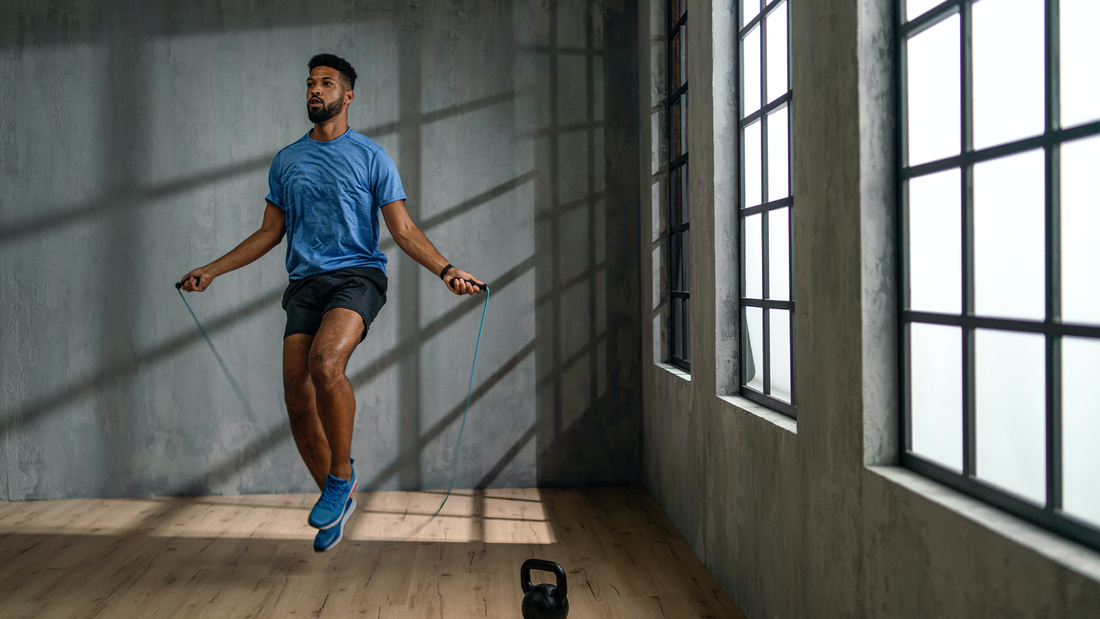 Simple 20-Minute Full Body Workout To Do Anywhere
With the demands of modern life on your daily schedule, finding time for a full workout isn't always easy. Sometimes, the demands of work, family and other commitments leave little time for the gym. The good news is that you don't need extensive gym sessions or hours of workout time to reach your fitness goals. A well-structured 20-minute full body workout makes all the difference, and it's easier to fit into a busy schedule. We look at the benefits of these quick workouts and ways to make the most of that time.
Why Choose a 20-Minute Full Body Workout?
There are many reasons to consider a 20-minute fat burning workout as part of your fitness routine.
Efficiency
One of the leading benefits of these workouts is their efficiency. You get a brief yet intense workout session that helps you burn calories, build strength and improve your cardiovascular health without interfering with your busy schedule. Research indicates that high-intensity interval training (HIIT), often used in 20-minute workout plans, is effective when it comes to burning calories and helping people reach fitness goals.
Engagement
With such a fast-paced life, sometimes lengthy workouts get boring and make it difficult to motivate yourself. This is particularly true when you have other things that you need to do. With a short, 20-minute workout plan, you can stay engaged the whole time, improving your outcomes and reducing motivation issues.
Variety
Many of your longer-duration workouts are often the same routines every time. When you opt for 20-minute workout routines, you can easily adapt them to your preferences, targeting specific muscle groups and fitness goals each day.
What Are the Components of a 20-Minute Full Body Workout?
Making the most of a 20-minute workout routine starts with incorporating exercises that target various muscle groups for a balanced workout.
Warm-Up
This part of your workout only takes a minute or two. Don't skip it, though. It prepares your muscles for the workout, reducing your injury risk. Stretching, light jogging and jumping jacks are good elements for this stage.
Strength Training
Strength training exercises should take several minutes. Incorporate compound movements to engage multiple muscle groups at once. This maximizes your efforts in a shorter period. Squats, lunges and planks are great for working out anywhere because they rely on your body weight, not extra equipment.
Cardiovascular Exercise
High-intensity cardiovascular exercises elevate your heart rate and improve your endurance. Burpees, mountain climbers and jumping rope benefit your cardiovascular system and burn calories. They also are activities that don't require any specialized gym equipment.
Cool Down
Finish your workout with a minute or two of stretching for flexibility and to gradually lower your heart rate. This also helps minimize post-workout muscle soreness.
What Would a 20-Minute Workout Look Like?
A 20-minute full body workout will look different for everyone and can vary by the day. Knowing how to start can make it easier for you to build your workout plan.
Warm-up: One minute each of jumping jacks, arm circles and leg swings

Strength training: 45 seconds each of squats, push-ups, lunges and planks. Allow 15 seconds of rest between exercises.

Cardiovascular exercise: 45 seconds each of jumping rope, high knees and burpees with 15 seconds of rest in between.

Cool down: Quad stretches, tricep stretches and calf stretches for 30 seconds each, followed by 30 seconds of child's pose.
Change the exercises in any of these sections to target different muscle groups and keep you engaged in your workout. Focus your exercise options on the goal for each section, whether you're changing your strength training exercises or cardiovascular options.
What Are the Benefits of a 20-Minute Full Body Workout?
There are many reasons people choose a 20-minute workout for their fitness plan. These high-intensity workouts can increase your calorie burn during and after exercise. This is post-exercise oxygen consumption, and it helps your body burn fat to maintain a healthy weight.
The strength training in these workouts will help you increase your muscle mass, boosting your metabolism. An increased metabolism helps your body burn calories more efficiently, contributing to weight regulation.
The cardiovascular exercises in these workouts will help maintain your heart health and improve your endurance. The intensity of these workouts, in particular, can help lower your blood pressure and reduce your risk of heart disease.
You may also find that your workout's stretching and cool-down phase contributes to improved balance and overall flexibility. This is great for your mobility, especially as you age. Maintaining joint and muscle flexibility reduces your risk of various injuries as well.
Some of the biggest benefits of these 20-minute workout plans are the sheer convenience and stress relief. These workout plans make it easier to fit your fitness routines into even your busiest schedules, which is important for long-term fitness success. Whether you need a travel workout that requires no extra equipment or just something to save time, these workout plans can help.
How Can You Maximize Your 20-Minute Workout?
Maximizing your 20-minute full body workout starts with prioritizing intensity. When you're working out for such a limited period, you need the intensity for your body to get the maximum benefit. Make the most of every stage of your workout.
Gradually increase the intensity of your workout so that you can see progressive improvement, including greater muscle tone and improved strength. In addition, focus specifically on maintaining proper form for each exercise. When you have such a limited time for your workout, proper form is essential.
Is a 20-Minute Full Body Workout Effective?
Choosing a 20-minute full body workout does not minimize the effectiveness of your fitness regimen. A quick at-home workout is far better for your body than no workout, which is likely to happen if you can't fit your full gym routine into the schedule. You can make these high-intensity workouts the focus of your fitness plan or alternate them with regular gym days when your schedule allows. To track your progress effectively and get more fitness tips, check out ZOZOFIT today. When you use the ZOZOSUIT with the ZOZOFIT app, you can see how effective your workouts are at helping you achieve your goals.