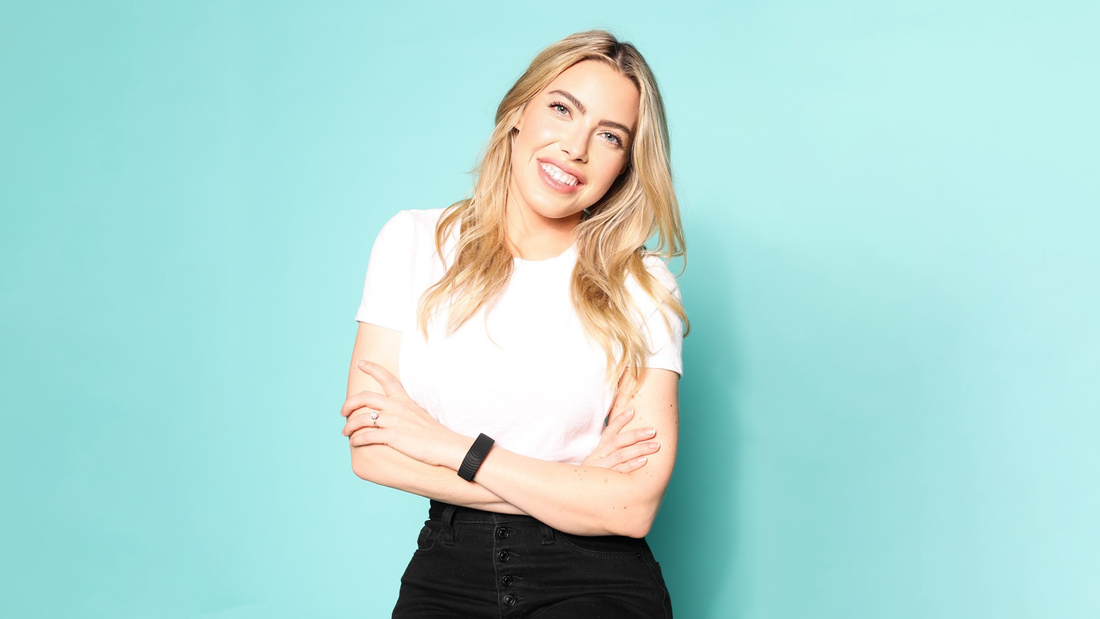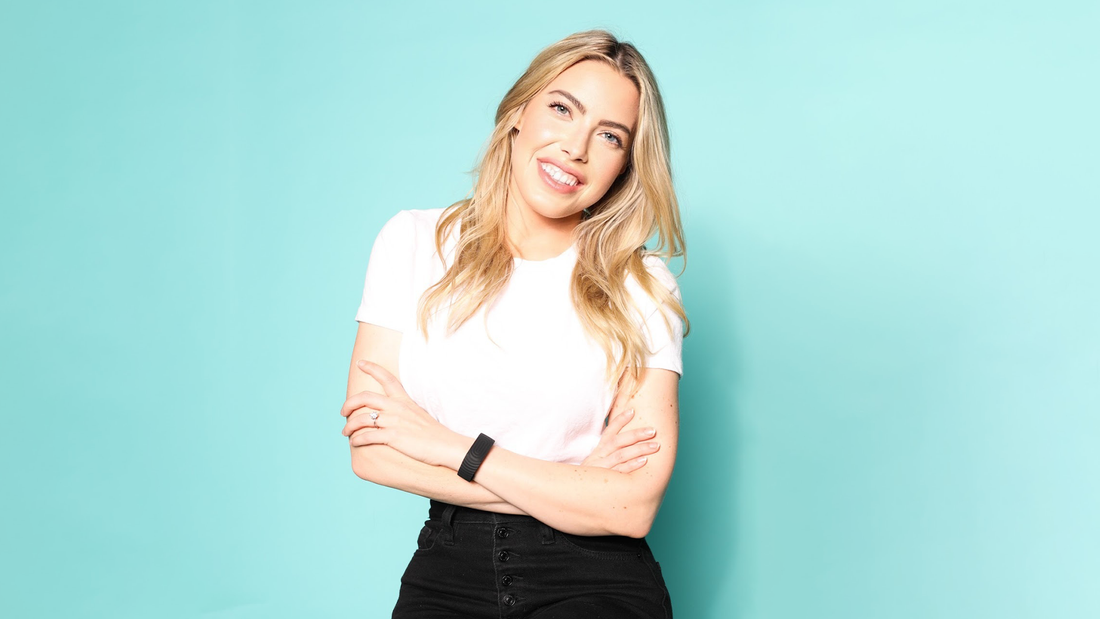 How to Take Charge of Your Sleep: A Conversation with Sleep Is A Skill Founder Mollie Eastman [Part Two]
This month, ZOZOFIT has been focusing on the importance of sleep and how integral it is to your well-being. Yesterday, we featured part one of our in-depth discussion with one of the leading sleep professionals working today, Mollie Eastman, founder of Sleep Is A Skill and the host of The Sleep Is A Skill Podcast. For Sleep Is A Skill, Eastman has spent the last several years working to cultivate a holistic approach to sleep that blends together technology, accountability, and behavioral change in order to help you take control over this essential aspect of your life so that you can best optimize the time you are spending sleeping every night. 
During the second part of our in-depth interview, Eastman continued her discussion about how sleep has become a low priority for so many of us these days, and how we need to change our thinking about the importance of sleep. Mollie also offered up a number of suggestions for things we should all be taking into consideration when it comes to our own environments and how these factors could be impacting the quality of our sleep in ways we may not even be aware of. Eastman also reflected on her own sleep journey and how it has influenced the success of Sleep Is A Skill since she launched her platform.
To me, it feels like the focus on sleep has been deprioritized over the last 15 to 20 years. In your opinion, is that the case? And what do you think is contributing to that? It just feels like people generally do not focus on their own well-being that much any more, and one of the first things they will give up is their sleep.
Well, I think it's related to a couple of different things. One, and I think it cannot be underestimated, is that this occurs because of an indoor-centric lifestyle. Since 2001, we started spending a majority of our time indoors – around 93 percent, and that was even before smartphones, laptops, Netflix, or remote work. So with all of this, we've created more of a static experience for ourselves. So I guess one of my biggest recommendations is that you have to physically get outside in order to get great sleep consistently. You want to make sure that your eyes are exposed to that bright light because it can range, it can get up to 100,000 lux (unit of measure for brightness) outside, especially in the summer. Indoor environments can range anywhere from around 300 lux to like 1,000 lux max, maybe. 
When you look at those numbers, it's massively different. Plus, indoor light is a whole different type of light, so you're not even getting the full spectrum when you're indoors. In order to reset your master clock, which you really want to be doing every single day, you need to make an effort to go outside more. Certain studies show that it can take anywhere from 50 to 100 times longer to reset that master clock from behind a window than when you're outside under the sun's rays. 
The other thing that's occurred is LED lights are now being widely used since it's been made illegal to have incandescent lights, which is much softer and warmer lighting. Now, you have to have LED, which are much more bright, blue-leaning lights for the most part. LED lights last longer and are better for the environment, but they do have an effect on our biology and it's a disrupting effect. Blue light – and even green light – can deplete our ability to produce sufficient melatonin, so that's a factor when it comes to trying to sleep. 
Something else is temperature. When you're indoors, most people set their thermostat at a certain temperature, but if you're outdoors, you cannot maintain a consistent temperature like that. We know that to bring about sleep onset powerfully, we need a drop in core body temperature, and it's really pretty marked, like around two to three degrees. So if you are just existing at the same static temperature, plus you're not moving your body, so you're not getting up to those warmer body temperature peaks throughout the day, and then you're not going to hit that drop you need to create those strong, robust sleep onset signaling hues. That's part of that concern. But there are all kinds of other things that go underneath that umbrella that are further confusing those clocks.
For instance, another popular one that I have noticed that really can throw people off is meal timing and how often we're eating throughout the day and the night. There's something known as circadian rhythm intermittent fasting, and that is eating within sunrise and sunset, where you're giving your body a bit more of a digestion break when the sun has set. But most of us are eating far into the night, and that's further turning up our body temperature, among other things. That can also set us up for difficulty in both falling asleep and the quality of that sleep that we want to achieve. We're going back to health and well-being, because when you are having high-quality deep sleep, that has robust growth hormone released, and the cleanup of lymphatic drainage, too. That's all being disrupted if we are still digesting throughout our sleep.
Very commonly, I see people having wake-ups throughout the course of the night from glucose dysregulation. Continuous glucose monitors can help with that, but you'll often see a lot of benefits if you even just move the last bite of food a little bit earlier than you normally are doing. For most people, it's markedly earlier than a lot of what society does, which is a bare minimum of three hours before bed. But we have also seen anecdotally through wearable data that there are some benefits for people to not eat from four to five hours before bed.
From your perspective, what do you think is the biggest misconception that people have about sleep?
I think one is echoing that fixed narrative we talked about before where we're either a good sleeper or a bad sleeper. The second one is that, in order to tackle sleep issues, you have to tackle it at night, so you're trying to decide what app to meditate and turn off our brain, what supplement to use, what kind of lavender essential oils or whatever else you have to consider before it's time to go to bed. My argument would be that if we are waiting for the nights to think about sleep, then we're already too late because the foundational components for getting great sleep happen from the moment you wake up.
And you could be like, "Ugh, I don't want to have to deal with all that." But instead, it can actually alleviate some pressures because instead of fighting with a ghost at night to try to force yourself to sleep, which usually does not work, your day can have a much more empowering vibe to it because you're not trying to force peace into your brain at night. That's also a losing strategy. By moving it to the days, that can be a place where people can really have a lot more pathways for action.
When I was struggling with my sleep, it was like I was going into battle or something. I had all of these books, eye masks and supplements. But I was setting myself up for failure because I was putting all this pressure on whatever latest strategy or supplement or thing that I was going to try to use, so when inevitably it would not work, then I would get frustrated and disempowered, and then go back into this cycle where I believed that I was a bad sleeper. It's just how it is.
A lot of narratives for people are things like either they've always been a bad sleeper or they used to be a good sleeper, and then something happened. They had surgery, they had kids, they went through perimenopause, menopause, post-menopause – fill in the blank. And yet, we have been able to start to poke holes in some of that and start to be conscientious of these activities that are impacting our circadian health and the robust nature of our sleep-wake cycle.
Mollie Eastman hosts the number one sleep-focused podcast in the U.S., The Sleep Is A Skill Podcast, where she regularly interviews other sleep professionals.
I think so many times in our society today that we often look for external forces to help solve our problems. But it feels like for sleep, it's something that we do have to be extremely proactive about, even if we are working with a professional. Is that correct thinking? That we have to be able to take control and responsibility in order to get our sleep on the right track?
Oh, 100 percent, and so well-said. I'm a proponent of as many people as possible getting into this conversation through tracking and using different sleep wearables. Every client that we work with is required to wear the Oura ring, but there are so many options. There's the Oura ring, there are WHOOP bands, there's Biostrap, Apple, and there are even separate apps, too. But as you review the numbers around how you're performing in sleep, you can often begin to make some improvements too.
Now, I will say that one call out I have is that you don't want to get stuck in a loop of what can be called a nocebo effect, where instead of placebo, the nocebo is when you wake up to crappy scores and then you set your expectations for your day and subsequent nights low because you've lost your sleep confidence. That can be problematic. So if you are going to bring this in a tracking component, then I would encourage people to also really take on getting curious about some of these fundamentals that impact sleep and overall well-being because then you can start to have some things that you're actually actively bringing in to support the overall trends of being able to see those numbers improving. 
And if you don't want to track with tech, there can be value in what are known as these old school sleep diaries where you would just log and write down with a pen and paper what time you went to sleep, how many times you woke up, what were you dealing with during those periods of being awake, and then tracking what time you officially got up in the morning. 
I know this is probably a basic question, but if somebody came to you and said, "I can't fall asleep, or I can't stick to a sleep schedule," are there some basic tips that you would give to them? 
There are a couple of things. One, we do have a free downloadable PDF on our website called "The Optimized Bedroom," which covers 17 high tech and low tech things that you can do to optimize your bedroom environment. So that's just an environmental piece, but I would just point to that because this is where you can get much more nuanced when it comes to how you approach your sleep. For one thing, you should make sure that you are in total darkness. You shouldn't be able to see the hand in front of your face while you're in your bedroom. And if you still can see your hand, you want to keep taking whatever action you got to do, even if it's not attractive, to minimize any light.
While traveling, I've been known to put up black garbage bags or whatever the heck I can do to totally blacken out the space, and get it as cool as humanly possible. I also highly recommend cooling mattress toppers like Sleep Me or Sleep 8, which can go on any mattress. I often see that being one of the quickest ways for people to improve their sleep efficiency. There are also other environmental factors that can make a huge impact, like if you have mold in your environment, or if you have high humidity, different formaldehydes and other issues that might be in the environment, or even electromagnetic frequencies. For example, if you just moved into a new space and everything's painted and new, then there's the off-gassing of that, too. All of these things are impacting your quality of sleep in some way. 
But one of the places I like to have people start is to create their day mode and their night mode by keeping a consistent wake-up time. You don't even really have to think too much about the bedtime at first, because often if you really keep your word around having a largely consistent wake-up time around seven days a week, then the bedtime tends to fall into place over time, because then you'll have built up that sleep pressure.
As we wrap up, I wanted to ask about your journey with Sleep Is A Skill and all the things that you've been through and how you've been able to parlay it into this really fantastic platform to help people and to create something that is so beneficial for so many people. I'm just curious, how has this journey impacted you, whether it's personally or professionally, or maybe even both?
Well, that's a really great question. One, I am just so grateful that this path has emerged because it certainly was not anywhere in my sights. But I will say that the part I'm grateful for was that my training was rooted in behavioral change and psychology. So it did set itself up nicely for the types of conversations that I was already having routinely. I guess one of the biggest impactors is that some very close members of my family have dealt with a lot of mental health issues and they experienced many challenges with their own experiences with the world around them.
One of the biggest things for me is to be able to point to what we know about mental health being so closely connected with sleep. We don't have a single kind of diagnosable area of psychology that isn't connected with some sort of abnormal sleep patterning. So sleep and mental health are so deeply interconnected. So, for me, I often think of sleep like a Trojan Horse where first we go in to address what feels just like sleep. Like, what time are you going to bed? What time are you waking up? Just the things we know.
But it turns out in order to truly move the needle with sleep and continue to do that, I'm always still looking for different ways that I can up-level my sleep all the time and work with other people to help support them in their unique situations. And not just for the sleep's sake, because it turns out that in order to get great sleep, I have to move my body. I have to exercise, I have to eat well. I have to really look and be responsible for the types of thoughts that I'm having on a daily basis. What are the drugs that I'm putting in my body? There's this whole approach of getting to quantify how we are relating to the world around us, and then we have to experiment as a means of improving our sleep. By virtue, it all really transforms our whole experience of life.