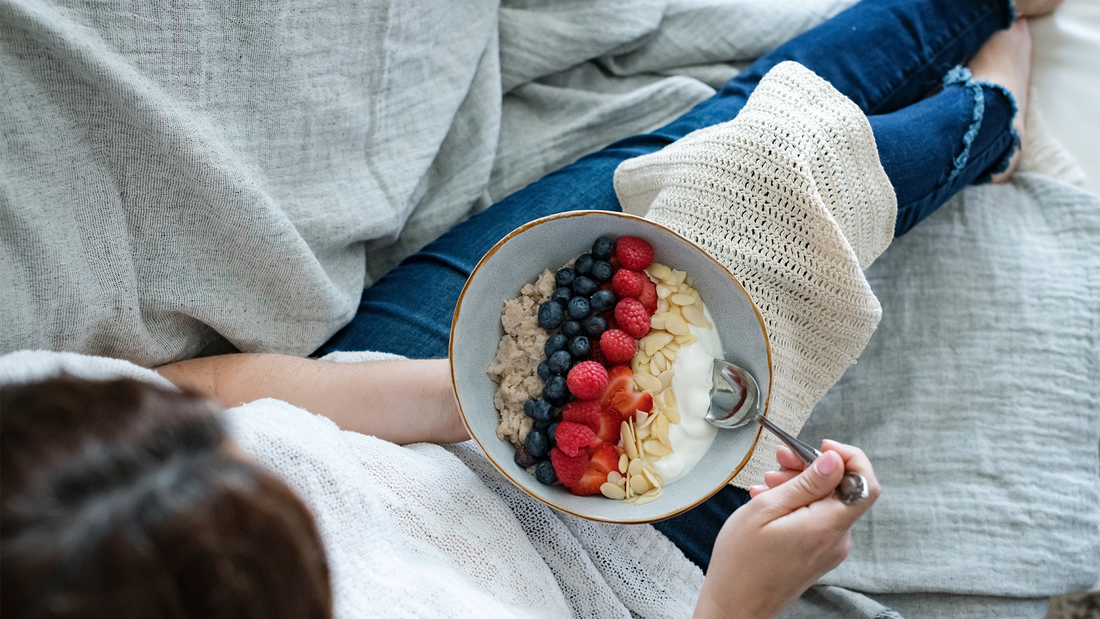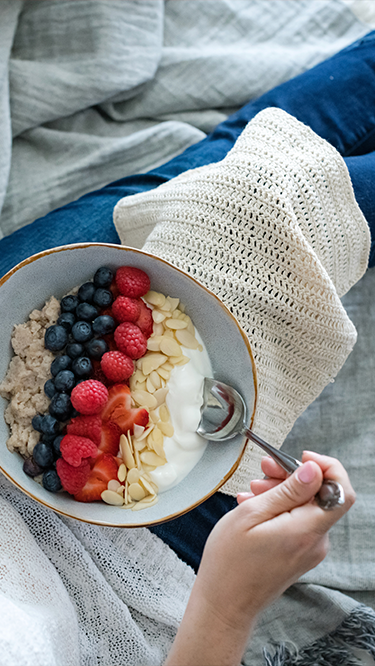 8 Macro Friendly Desserts To Try
When you're striving to balance your macros but your sweet tooth is making itself known, what can you do? Are there any macro-friendly desserts that let you indulge your cravings without sacrificing all of your nutrition goals? Yes, there are! ZOZOFIT has gathered eight of our favorite macro-friendly dessert options so you can find something that satisfies your sweet tooth and still fits your meal plan.
What Are Macro-Friendly Desserts?
Macros is the shorthand term used to refer to macronutrients. Macronutrients are three categories that make up the caloric content of your food. Understanding this balance allows you to tailor your dietary preferences and balance your macronutrients based on your personal fitness goals.
Protein: Proteins are necessary for muscle repair and growth. Every gram of protein contributes approximately four calories.

Carbohydrates: Carbohydrates serve as the body's main source of energy. Every gram of carbohydrates contributes approximately four calories.

Fats: Despite their bad reputation, fats are essential for hormone regulation and overall well-being. As the most calorie-dense macronutrient, one gram of fat equals roughly nine calories.
Macro-friendly dessert options are treats that fit a macro-balanced meal plan.
Choosing Macro-Friendly Desserts
When you want desserts that fit your macro preferences, the key is to consider each element as you choose the components for your sweet treat.
1. Greek Yogurt Parfait
Greek yogurt is great for adding protein to your diet. It pairs well with fruits and many other toppings, making it easy to build a macro-friendly Greek yogurt parfait for your dessert menu. Start with a high-protein, low-fat variety of Greek yogurt. Add your favorite berries, fresh or frozen.
You can use a drizzle of honey or a little Stevia to add some sweetness, and then add your favorite granola or chopped nuts for texture. Measure your portions carefully so that you can calculate your macros correctly. Layer each element together to create a texturally complex and indulgent dessert.
2. Chocolate Avocado Mousse
Chocolate avocado mousse is rich, decadent and dairy-free. You get the benefit of healthy fats, nutrients and fiber, so you can enjoy this dessert without ruining your macro balance.
Pit two ripe avocados and put the flesh in a blender. Add a quarter cup each of unsweetened cocoa powder and almond or coconut milk. Sweeten it with a couple of tablespoons of honey or maple syrup, and then add a splash of vanilla and a sprinkle of salt. Blend everything together until the mixture is smooth and creamy. Refrigerate it for at least half an hour before serving so that it thickens.
3. High-Protein Cheesecake
Cheesecake is a favorite dessert for many, but you may think it's off-limits for your macro plan. With a few modifications, you can turn cheesecake into one of your favorite macro-friendly desserts.
Opt for low-fat cream cheese and use Greek yogurt instead of sour cream when making the cheesecake base. Additionally, replace the sugar with a sugar substitute to reduce the calorie content and carbohydrates. This produces a balanced, nutrient-dense and protein-rich cheesecake you won't be able to resist.
4. Chocolate Mug Cake
If you enjoy chocolate mug cake, you can make a macro-friendly version with chocolate protein powder, monk fruit for sweetness and almond milk. Depending on your preferences, use a regular egg or flax seed, and mix everything up with a pinch of baking powder and a tablespoon of cocoa powder. Eliminating the flour and substituting the sugar helps to reduce the carbohydrates while adding protein powder boosts the protein content. After two minutes in the microwave for each mug cake you make, you have macro-friendly desserts the whole family will enjoy.
5. Chia Seed Pudding
Using chia seeds to create a pudding gives you a dessert with high fiber and healthy fat. That makes it a great choice for your macro plan. Combine a few tablespoons of chia seeds with a cup of almond or coconut milk. Use a little bit of your favorite sweetener and mix it all together. Let it sit overnight, stirring periodically until it's thickened.
6. Baked Apples
Baked apples are a delicious and healthy treat. Adding cinnamon and almonds creates a dessert that's simple to make and low in macros. Core and slice an apple. Place the slices in a shallow baking dish, and then sprinkle a little cinnamon and chopped almonds over the top. Bake it at 350 degrees Fahrenheit for about 20 minutes or until the apples are tender. Add a bit of your favorite whipped topping when you serve it, if you prefer.
7. Oatmeal Cookies
The right oatmeal cookies can fit well with your macro plan and satisfy your sweet tooth. Add protein to the recipe and use the right binders to reduce the fat and carbohydrates. Combine a cup of rolled oats with a heavy scoop of vanilla protein powder. Mash a ripe banana and add a quarter cup of unsweetened applesauce. A dash of cinnamon and a handful of dark chocolate chips can add flavor, too. Bake the cookies at 350 degrees Fahrenheit until golden on the edges, which takes about ten minutes.
8. Peanut Butter Cups
If your go-to sweet snack is peanut butter cups, this recipe is a must-try. Combine a half-cup of chocolate protein powder with a couple of tablespoons of natural peanut butter and a couple of tablespoons of almond or coconut milk. Blend everything together until it forms a dough-like consistency. Divide the mixture into small cup molds for peanut butter cup shapes and then freeze them for about half an hour until they are firm.
Can You Make Other Macro-Friendly Desserts?
These are just a few of our favorite macro-friendly desserts for you to consider. With recipes like these, you can enjoy your favorite indulgences without derailing your macro balance. Not only that, but you can use these recipes as a starting point to modify some of your favorite desserts so that they fit your plan, too. For more tips about macros and your overall fitness journey, check out ZOZOFIT today.